Wuxi JTM Blade Co., Ltd. is specialized in producing and acts as agent for world's leading brand of industrial knives with products widely used in fields including metallurgical industry, metallic foil bands, printing plates, engineering plastics, BOPP film, imaging consumable materials, electronics industry, decoration materials, medical appliances and injection molding synthetic fibers, etc.
• Our objective is always to strive for a long-term working relationship with you, our customers
• You come to us with the task – together we find the answer. In this process, the problem you present us with is both our challenge and our motivation.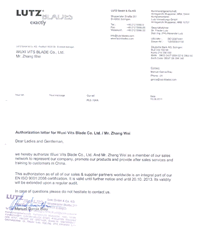 • We apply a pragmatic approach and see the issue through your eyes. We take your needs to heart – to ensure your business benefits.

• We have trained ourselves to think round corners, because special cutting problems require special answers. Our great strengths in this process are our creativity, pioneering spirit and a healthy portion of pragmatism.

• Peak precision and unbeatable quality are our minimum requirements. This applies to both the first blade and the millionth.

If you need further assistance, please contact one of our experts